Main content starts here, tab to start navigating
Introducing First And South's Dining Club!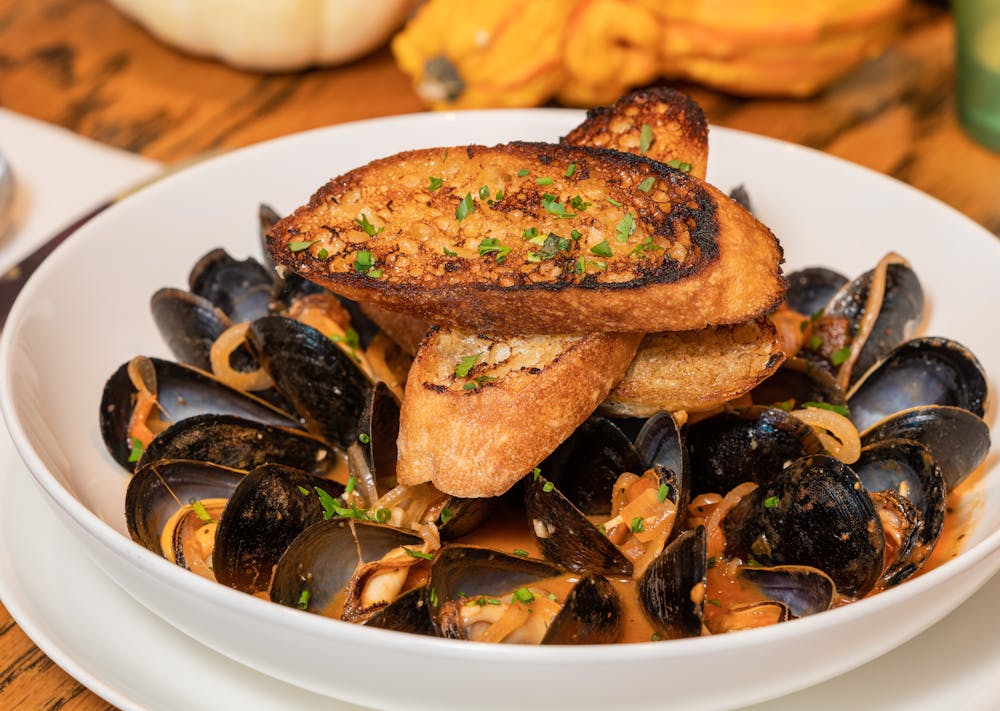 Re-Introducing our new Dining Club where you can save up to 30% off everything on the menu.
Your Dining Club membership not only gets you free dollars to spend, but also reservation preference year-round, first dibs on tickets for private events, and first access to new pop ups we'll be rolling out this summer & fall! Yes, we're still moving forward with all our plans!
It's similar to the popular CSA (Community Assisted Agriculture) programs in which many North Forker's participate. Farms charge a flat fee upfront, members enjoy fresh meat and produce all summer. The farm generates revenue during an otherwise quiet time of the year and the members get a lot more food for for their money because they paid for it upfront.
By joining First And South's Dining Club, you'll receive discounts all season long on everything in the restaurant and other cool perks. Here's how it works:
Join our Dining Club at whatever level you'd like. The amount you invest at the beginning determines how much extra food and drink you receive throughout the season. For example, if you invest $250 at the beginning of the season, you'd have a total of $295 credit ($45 more) to spend as you wish throughout the season. If you invest $1,000, you'd have a total credit of $1,250 to spend ($250 more). The more you invest at the beginning, the higher the percentage of credit you get up to $25%.

Read our FAQ for a complete breakdown of how much you can save at every level.
You can purchase the card by emailing us at gm@firstandsouth.com and we'll give you a call. Please make sure your phone number is the right one for us to contact you to take payment information and verify your membership. *Please note all credit card transactions will incur a 2.75% fee as per NYS.
If you'd like to join (or have more questions), just fill out the form below and we'll get back to you shortly. Or read our FAQ.