Main content starts here, tab to start navigating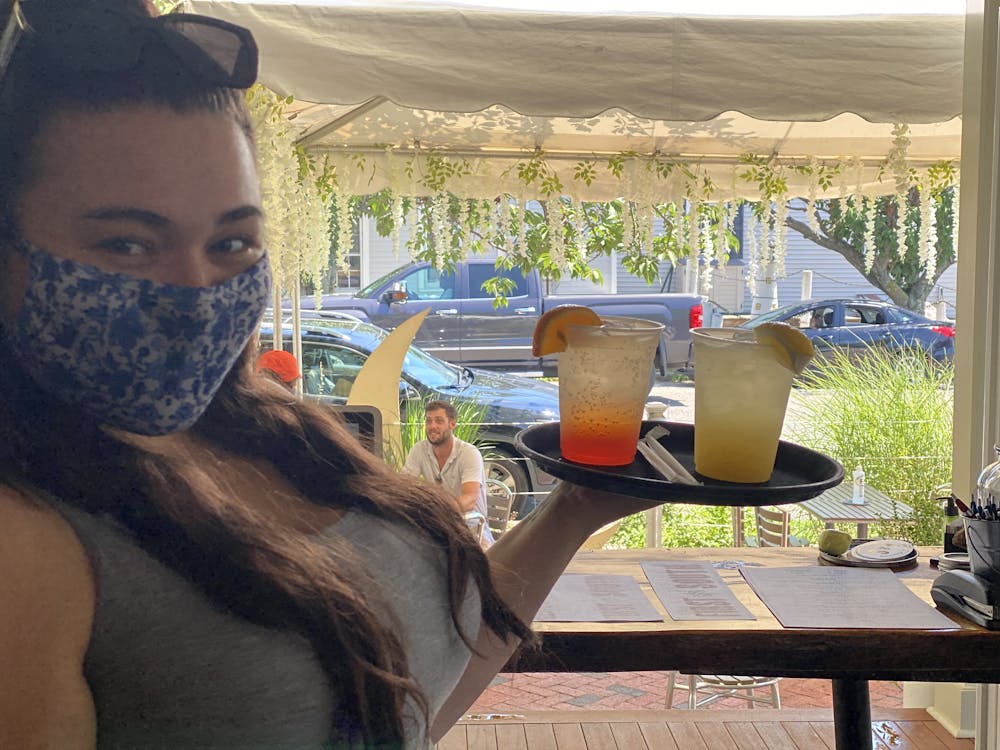 We'd love you to join our team!
Are you looking to earn some income in a fun, friendly, supportive setting? Join our First And South family!
We offer great pay and flexible hours in a nurturing, respectful work environment with a close-knit team. As an award-winning, year-round restaurant in Greenport, you'll find our customers are as happy as our co-workers making the job that much more enjoyable.
We also put a high priority on keeping our staff safe while interacting with customers and each other. And all employees enjoy complimentary yoga classes to help them unwind and stay stress-free.
Our staff loves working in our "Summercamp" area next to our building almost as much as our customers enjoy dining there and, if you'd like, you can also bring in more income by helping with our catering service, often in some of the most beautiful settings on the North Fork.
We need help in a number of areas including:
Front of house: cashiers, runners & "servers"
Skilled kitchen positions: saute, grill, garde manger, prep cooks, dishwashers & porters.
Don't hesitate to call owner Sarah Phillips at 631-333-2200 or 631-333-2201 or, if you'd like, fill out the form below.
If you don't see the position you're looking for listed, feel free to send in your resume anyway--we might have something for you!